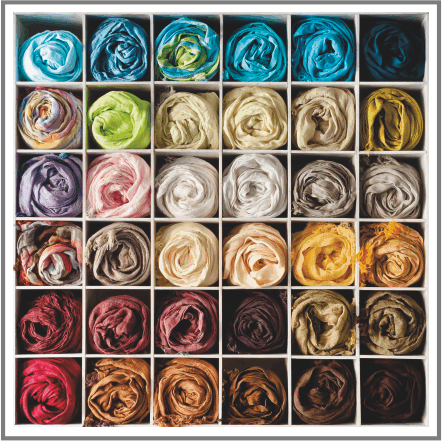 We started the adventure with linen "from the backstage".
Working in linen factories, we had the opportunity to learn about linen fabrics at almost every stage of their production, and cooperation with customers was an invaluable source of knowledge about the needs and expectations of the market for natural fibres products.
For over a quarter of a century linen has been our passion and lifestyle.
Raw, straight from the loom, fabric we turn into soft, nice in the hand materials from which we sew clothing and interior textiles.
With attention to every detail:
we cut by a thread, roll and stitch on edges,

we put the zippers cleverly hiding them and manually sew the buttons,

we decorate with hemstitch and baratto stitch.
Fancy weaves, jacquard patterns, a palette of dozens of colours, and our original prints are an exceptionally rich offer that anyone can choose for themselves.
Elegant and ecological packaging of our products is the proverbial "final touch".
Nature in the Fair Dinkum
Important: cultivation of plant raw materials as well as production processes take place exclusively within the European Union - mainly in Poland.